Drones are autonomous flying vehicles that have a lot of potential to help the technological advancement of Africa. Drones are known to be used generally for high photographic shots, surveillance coverage, and weapons delivery for military purposes.
Drones have gone beyond their primary use to a more practical and beneficial use for everyone. Drones are useful in several industries that will impact the economy. In this light, they can be used as a tool to transform the African Continent.
Africa is catching up to the world in technology; thus, drones have a lot of potential that has yet to be tapped into in Africa. From changing the urban and rural infrastructure to being used to boost agriculture, there is a lot to be achieved with drone technology.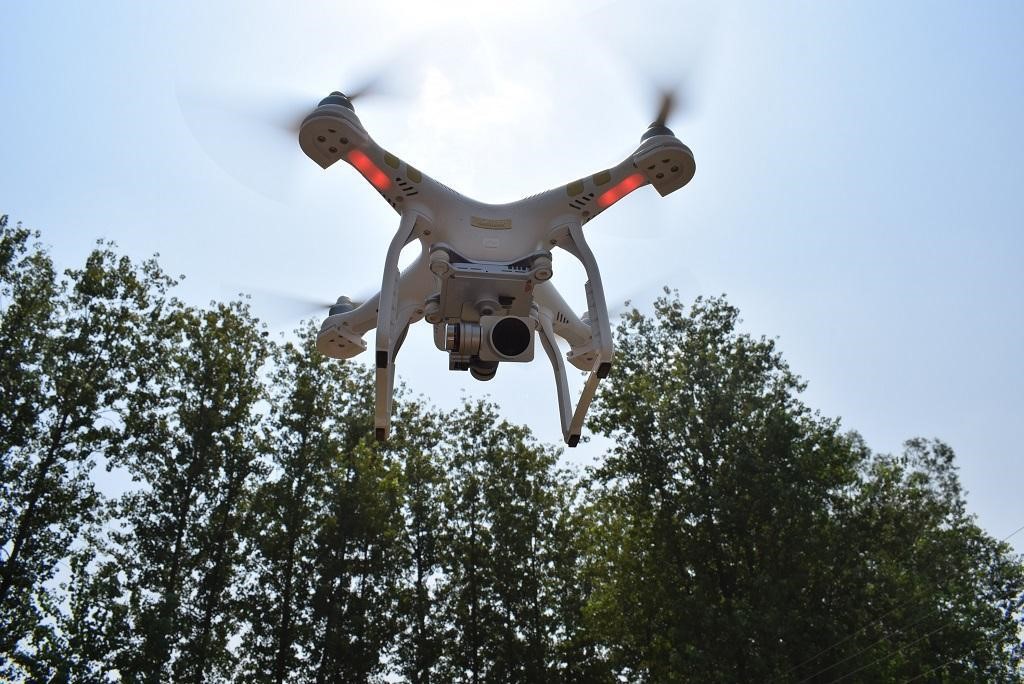 African schools should include the study of drone technology in their curriculum. A 2014 study showed that 54% of the world's population live in cities and towns. However, in Africa, a huge number of the population lived in rural areas where they lack basic infrastructure and do not have access to quality health care and medical supplies. An example is Ethiopia where 87% of the country's population lives in rural areas. With the help of drone technology, medical supplies are sent to these rural areas. The drones are also used to send help to medical first responders in remote areas.
In 2015, a high-profile experiment carried out by Amazon, Google, UPS, DHL, and Alibaba showed the effectiveness of drone deliveries. It was also estimated with this experiment that shortly drones could provide support or in some cases replace truck fleets, which would be significant in reducing energy consumption, air traffic management, road congestion, urban planning, and service consumption. These issues are still being tackled in Africa with no lasting solution, but drone technology is the perfect answer to this problem. Additionally, it will solve the problem posed by rough and nonexistent roads and rail networks in rural areas. Drone technology in the next decade has been estimated to account for 10-15% of Africa's transport sector.
Moving away from infrastructure, drone technology will equally have an impact on agriculture, which makes up a large portion of the revenue of most African countries. In addition, drone technology will have a massive impact on mapping and surveying, land tenure, which includes farm boundaries delineations (a major problem in African countries), emergency medical cargo delivery, and wildlife conservation.
In 2016, Tanzania ran a pilot project using drones to obtain aerial imagery to support a national land tenure program. The project was a success and sparked immediate interest in both Africa and the world. Therefore, drone technology is not something new or abstract that seems so far away to achieve.
We must bring this insight into our schools and include it in the curriculum. The beautiful thing about drones is that they are easy and cheap to build, they are not very technical to operate, and once a person has gone through the required training, he/she can operate a drone.
This means that drones will not be used only by the intellectuals or the wealthy. For example, in times past, drones for precision agriculture have only been accessible to large scale farmers in industrialized countries, but a reduction in the cost, size, and complexity of drones and its associated sensors has led to more use, so Africans can take advantage of this development.
If drone technology is taught in schools, it means that they will be able to produce African made drones, getting rid of import duties, which in turn will make the drones affordable to everyone. The drone technology course will have to cover drone regulations, man aerial vehicles, designing, and engineering, among others.
Recently, at the end of 2018, the Accra Technology University announced that it would begin offering classes in drone technology. In other African countries, there has been a show of interest in adding drone technology to the curriculum or workshops being organized to discuss it.
We need to act and start teaching students' drone technology since it is the future. A study carried out by PWC showed that by 2020, the drone technology industry would have a net worth of $127 billion. Infrastructure will cover $45.2 billion, agriculture $32.4 billion, transport $13 billion, security $10 billion, media and entertainment $8.8 billion, telecom $6.3 billion, and mining $4.4 billion.
References:
https://www.rand.org/blog/2017/11/drones-could-deliver-change-to-africa.html
https://www.cips.org/en/supply-management/news/2018/may/drone-market-worth-127bn/