On July 17, 2019, National Instruments announced it would be the sole provider of Copper Mountain Technologies' VNAs that are now compatible with NI's PXI platform. According to the Microwave Journal, "The relationship gives NI's users access to metrology-grade VNAs while CMT expands the products it provides for manufacturing applications. Also, CMT will strengthen the company's presence in the semiconductor, automotive, aerospace, defense, and education markets served by NI."
Copper Mountain Technologies
Copper Mountain Technologies (CMT) is known for its compact USB VNAs. A VNA (Vector Network Analyzer) is an RF network analyzer utilized for RF design applications. VNAs are also sometimes called gain-phase meters or automatic network analyzers.
Recent industry forecasting predicts that the annual growth rate of the overall VNA market will hit 3.93% by 2023, due to the explosion of wireless device usage. This new relationship with National Instruments positions CMT to take full advantage of such growth. In August, National Instruments released the CMT PXIe-S5090, featuring a frequency range reaching 9 GHz and two ports to increase versatility.
"These are very advanced VNAs in their functionality, performance, and feature set. The VNA has a very fast sweep speed, which is especially important for the production environment," said Copper Mountain Technologies co-founder Alex Goloschokin.
CMT now opens the door wider to the automated test market, with its new connection to PXI and National Instruments' wide base of industry connections. The new VNA fits perfectly into a NI PXI chassis slot to work alongside a variety of other PXI-compatible components.
National Instruments
National Instruments has long been a leader in automated test and automated measurement with its PXI system. This system provides power, cooling, and a communication bus for modular instruments or I/O modules, all in the same compact chassis. Connected instruments and modules are synchronized and function together at a high rate of speed for demanding production test and measurement environments.
PXI chassis, controllers, modules, and software meets the demanding needs of engineers who wish to build custom measurement and test systems with quick plug-and-play functionality and high-quality component compatibility. CMT VNAs are the latest in a line of compatible modules and instruments that increase the versatility and value of PXI systems.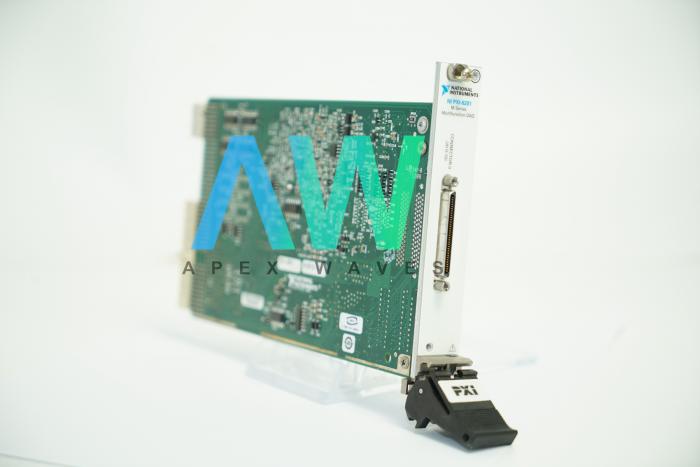 When asked about CMT VNAs and their compatibility with the PXI system, NI director of product planning, Jason White, answered, "The software experience is engineered for short time to the first measurement and also for high-performance automation with short test times, both key requirements for test engineers bringing VNAs into production test environments."
Industry representatives and customers enjoyed a sneak-peek at the new two-port CMT PXIe-S5090 9 GHz VNA in an actual testing scenario both at NIWeek in May and the 2019 International Microwave Symposium (IMS) in early June.