On September 12, 2019, Breakthrough Central Texas, an Austin-based non-profit educational assistance organization, made a major announcement concerning National Instruments from the LBJ Presidential Library and Museum, at the University of Texas at Austin campus. With the assistance of NI, Breakthrough Central Texas unveiled The Breakthrough Challenge.
NI and The Breakthrough Challenge
The Breakthrough Challenge is a $10 million campaign aimed at doubling the number of college graduates from the underprivileged communities of Central Texas. According to The Breakthrough Challenge website, "Central Texas has the lowest college graduation rate in the state among students from under-resourced communities."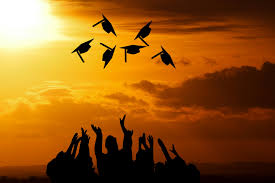 Leveraging the power of social media among all age groups, BCT and NI are asking participants to donate to this campaign by simply sharing the hashtag #BREAKTHROUGHCHALLENGE across major social media platforms. Each time the hashtag #BreakthroughChallenge is shared publicly on Facebook, Twitter, and/or Instagram, National Instruments matches $10 toward the campaign up to $10,000.
#BREAKTHROUGHCHALLENGE
National Instruments, a multinational company producing automated test equipment and software-based in Austin, Texas, has been a leader in the electronics industry for over 40 years. As part of that leadership and sense of corporate responsibility, NI regularly invests in educational efforts that promote science, technology, engineering, and mathematics (STEM) on various levels.
In addition to its support of The Breakthrough Challenge, NI helps Breakthrough Central Texas financially in order to support math and science curriculum development for BCT yearly summer camps. Moreover, NI employee volunteers lead a one‐day robotics competition each year that introduces participating students to the basics of digital programming.
Breakthrough Central Texas – Opening Doors for the Under-Resourced
The overall mission of Breakthrough Central Texas is to help interested students from under-resourced communities create a path to and through college. These students will become the first in their family to earn a college degree. The organization proudly boasts 150 college graduates, with 1,900 more in various stages of the program, working toward entering or completing college. BCT efforts begin as early as the sixth grade and offer a 12-year commitment to students and families that provides learning experiences outside the classroom, leadership training, and comprehensive advice along the way.
Here are some interesting facts that illustrate how effective Breakthrough Central Texas is at carrying out its mission:
98% of BCT students graduate high school on time.
90% of BCT students enroll directly in college.
7 times the number of BCT middle school students go on to earn a college degree, compared to their peers.
BCT students graduate from college at 2.5 times the rate of all other students.
Austin-area residents interested in learning more can attend a charitable foundation luncheon on September 30, 2019, from 11:45AM – 1:00PM at the Michael & Susan Dell Foundation, located at 4417 Westlake Dr., Austin, TX.
Foundation leaders, guests, and interested parties will hear remarks by Dr. Charles Martinez, Jr., Dean of the University of Texas College of Education. Also, BCT leaders will share about the educational crisis that exists in Central Texas, the dearth of opportunity that stands in the way of students, and how The Breakthrough Challenge will pave the way for BCT to double the number of students they can serve.