With each new year comes new technological advances. Technology is developing at a rapid pace, which can spell out problems for test engineers facing challenges of obsolescence within their Test Program Sets (TPSs). For test engineers in the aerospace or defense industries, where parts and products are manufactured and supported for decades, obsolescence creates unique challenges. In many cases, the TPSs the engineers work with were created in archaic software languages with little to no documentation. At Apex Waves, we understand that many of our clients have a system they've been using for years and don't have the resources, budget, or time necessary to replace it. We provide the calibrated, warrantied NI parts that you need now, with a tested stock of ready-to-ship parts to help you plan for the future.
When Does a Product Become Obsolete?
The National Instruments product "life cycle" has 4 phases- Active, Mature, Maintenance, and Discontinued. Active products are the most current on the market. Mature products are the ones that are moving closer towards the end of their life cycle and to being phased out of production. These products are still available to be purchased new, and can still be repaired and calibrated by the manufacturer. These life cycle categories can last for a decade or longer.
The next phase, Maintenance, is when NI has decided to cease manufacturing of that particular product. The Maintenance phase lasts around 5 years, following a one-year window of opportunity to purchase for a final time.
A product enters the Discontinued phase when it is no longer available for purchase, calibration, or repair.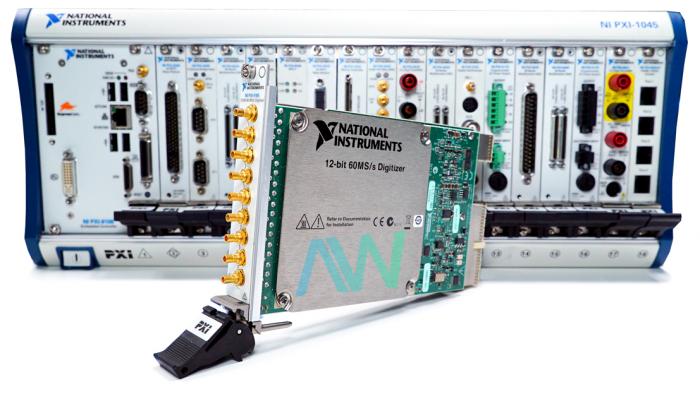 Strategies to Plan for Obsolescence
> Use the PXI test platform to make the validation effort more efficient and  effective. The PXI is a robust PC-based solution for measuring and automation systems that is powered by software. The PXI offers specific synchronization buses and key software functionality, making it the perfect choice for applications across industries including military and aerospace, manufacturing, automotive, industrial testing, and machine monitoring.
Apex Waves carries hundreds of NI PXI modules, with a 2 year warranty included on obsolete and refurbished products. All of our parts are tested by our in-house technician to verify full functionality. You can have peace of mind knowing that if the product you purchase does fail, we will do everything we can to offer repairs or to send a replacement as soon as possible.
> Update your technology in increments without overhauling infrastructure. Progressively migrating to new tech over time using PXI-VXI adapters is ideal for programs with limited budgets or that need little station downtime. By replacing one VXI instrument with a newer PXI instrument in the same slot, you can gradually replace your outdated VXI instrument suite with PXI instruments without having to completely modify your existing infrastructure. Eventual replacement of all modules makes it much easier to eventually replace the chassis and controller.
Apex Waves has an expansive catalog of available manuals and datasheets for most parts ready to download. If you find yourself unsure of the exact specifications or installation procedure as you upgrade, we have official documentation for many cases.
Tackling Obsolescence Issues Today
If your system breaks down, or if you have an urgent need for a specific, obsolete part number, contact Apex Waves. We are available to assist you with getting everything back up and running as soon as possible. When you contact us for a quotation, you need that price and availability information as quickly as possible, which is why we do everything we can to ensure they arrive in 30 minutes or less. For parts we have in stock on site, we offer expedient or overnight shipping via UPS or FedEx. We will do everything possible to guarantee that your components arrive right when you need them, in the best condition!
Recently / Soon To Be Obsolete National Instruments Parts