System maintenance is an integral part of test engineering. Whether you are designing a new test program set or working within an established one, it's important to keep resources for both preventative and corrective maintenance in mind. By having plans for both addressing equipment issues as they come up and preventing issues from occurring in the first place, your system will be spared from expensive delays in the future. With a specialized focus on National Instruments parts, Apex Waves is able to provide the repairs you need to maximize the performance of your equipment and system.
Importance of Preventative Maintenance
When it comes to safeguarding your assets, preventative maintenance is key. By implementing this maintenance approach, you will be able to get the most out of your equipment and save money in the long run. Preventative maintenance also allows you to:
> Extend the life of your equipment
Regularly scheduled maintenance helps your parts reach the end of their service life as opposed to losing functionality early. It also ensures that warranties are kept up to date.
> Reduce costs
Preventative maintenance gives you better insight into the needs of your equipment inventory and assets, allowing you to make more informed decisions about both scheduled and unforeseen expenses.
> Increase efficiency
Structure leads to increased productivity and efficiency. Routinely scheduled maintenance reduces unnecessary downtime and identifies potential issues for repair early on in a part's life cycle.
Importance of Corrective Maintenance
Even when you take precautions, unforeseen issues can still impact your equipment. With corrective maintenance, you can determine, isolate, and fix a failed or worn out part before it becomes a bigger problem. Corrective maintenance, when combined with preventative maintenance, can help your company's assets last longer. Corrective maintenance allows you to:
> Reduce the need for emergency maintenance
Overall, corrective maintenance is not as costly as an emergency repair. When issues are able to be addressed and repaired quickly, emergency requests are reduced.
> Boost security
Identifying and correcting flaws in the assets your employees are working with can prevent dangerous situations and potential injury.
> Lessen service disruptions
Scheduled and prioritized corrective maintenance can assist your maintenance team in resolving issues before they become the cause of a delay in production or other service outage.
> Optimize your resource allocation
Corrective maintenance requests are especially useful as they are able to be reviewed, prioritized, and planned in advance. This helps your business make the best decisions on how to use both financial and human resources.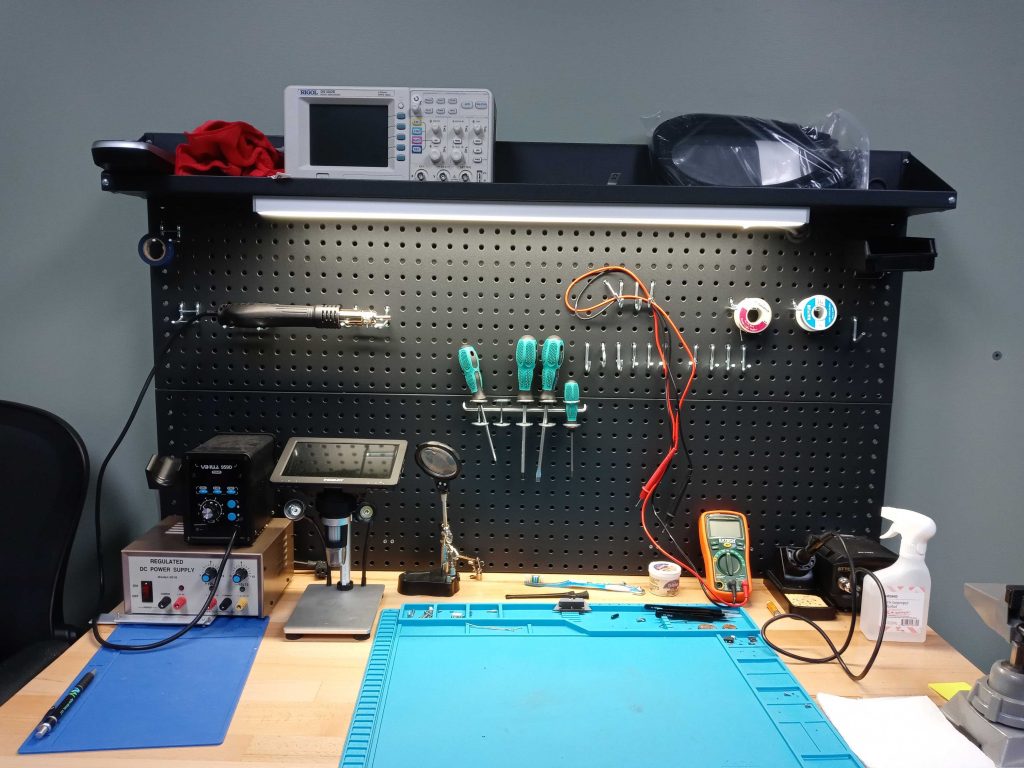 Repair Services with Apex Waves
When you need repairs for your obsolete NI parts, we have the specialized knowledge to get everything back up and running as fast as possible. We are able to accept component and board level repairs.
So, what is the process?
First, reach out to us via email at sales@apexwaves.com to give us a detailed description of what is wrong. Once we receive the information about the issue, we will send you a Return Merchandise Authorization (RMA) form- as well as pricing information for your individual case.
After receiving the RMA form and information, simply ship us your part with the RMA form printed out and inserted into the box. The usual lead time is between one to two weeks.
As we work on your repairs, we will keep you updated on the progress. Once your part has been repaired, we will send it back to you through one of our expedient shipping services. Once returned to you, you can rest assured that your part is still protected. Apex Waves provides a one year warranty for all repaired items.
Various Shipping Options

We understand the importance of getting your parts back to you as soon as possible so your systems continue running smoothly. Apex Waves offers shipping through FedEx, UPS, and DHL. The daily cut-off for our shipping services is 4:00 pm EST.
When you are in a rush or facing a particularly short timeline, we can help. Ask us about expedited shipping!
Contact Us!
Looking to maintain your system and need a part repaired? We can be reached directly via email at sales@apexwaves.com. Prefer to give us a call? We are available by phone at 1-800-915-6216, or by fax at 1-919-355-6623.
Additional Information:
https://www.upkeep.com/learning/corrective-maintenance
https://www.ibm.com/topics/what-is-preventive-maintenance#:~:text=Preventive%20maintenance%20is%20the%20act,fixing%20things%20before%20they%20break.