The full rollout of 5G will enable applications that were previously only found in science fiction. Remote options for medical treatments and monitoring patients, new automated factory processes, and even self-driving cars are possible with the speed, latency, and connectivity of 5G. The future as many have only dreamed is finally here.
Only a decade ago, discussions of batteries lasting for 10 years and 10 Gbps data speeds were still viewed as futuristic, except by a few visionary engineers. Now, as these and other incredible scenarios are coming to pass, more data than was formerly envisioned can be obtained, processed, and used in a growing host of applications and industries.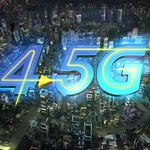 This gives rise to the growth of the Internet of Things (IoT), as 5G creates more and more data-related possibilities. The following research finds by Gartner bears out this fact:
In 2017, there were an estimated 8.4 billion connected devices — 5.2 billion of which were consumer devices.
By 2020, Gartner predicts that there will be more than 20 billion connected devices.
Such a proliferation of IoT devices means that 5G infrastructure cannot be installed fast enough for the virtual flood of devices. Additionally, these devices will need to be validated before being adopted by the market.
7 Wideband 5G Test Challenges
These are some of the challenges we currently see as vital to overcome if full 5G functionality is to be realized.
Wider, More Complex Waveforms
5G NR employs two types of waveforms that both have larger bandwidth than ever before.
Use of Linear and Wideband Instruments that Cover a Large Frequency Range, but at an Acceptable Cost
Engineers need a test platform that supports an extensive range of frequencies and instruments with narrow amplitude and greater phase accuracy. This platform should be adaptable for long-term use in order to reduce costs.
Characterizing and Validating Components Requires More Testing
Broad signals and mmWave frequencies need greater output from RF communication components. As the IoT increases with 5G, this testing demand will only grow.
Difficulties with Over-the-air Testing
Massive MIMO and beamforming systems increase how different components react when being tested in an environment where they are positioned close together. Such interference only increases as more devices or components are added to the path.
Fast Production Testing for an Increasing Volume of Devices
As new 5G applications, devices, and components are produced each year, the demand for fast testing solutions will only grow. Also, wideband 5G testing will only grow more complex in scope as devices develop in complexity.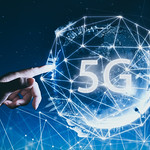 Interference Testing
As the number of devices in the IoT increases, this will cause the frequency bands in use to become full and possibly even overloaded. Ongoing performance testing will be necessary to guarantee that network users are getting the performance they demand.
Cost of Testing  
Controlling costs is always a primary focus, even with all the excitement surrounding 5G. Engineers will need to determine which tests and test environments will produce the needed data at the lowest possible costs, especially as the number of devices and components for 5G continues to grow.
National Instruments and 5G
While consumer tech companies are getting the most press concerning 5G and new devices, the necessary hardware and software for 5G network and device testing is being handled in a large way by National Instruments, based in Austin, Texas. In fact, a 2018 article in Forbes magazine unequivocally stated, "Without NI, it's safe to say wireless research, development, and deployment as we know it wouldn't be possible."
Proof of this is validated by NI's release in April 2019 of a real-time 5G New Radio (NR) test UE offering. Because of the expected rollout of commercial 5G service later in 2019, engineers needed the ability to test 5G infrastructure equipment design and function. Obviously, this must be done before it is released for public use. The new NI test offering allows for prototype testing on different 5G service operators' networks, both in the field and in lab settings.
5G capabilities are coming fast and this global revolution in speed and connectivity will truly revolutionize how our world operates. At the forefront, National Instruments stands ready to provide the necessary testing and measurement equipment to meet the demands of a more connected global population.