Supply chain management is a critical part of any business, but it becomes even more invaluable in times of crisis. In February 2022, the U.S. Department of Commerce and the U.S. Department of Homeland Security published a collaborative report assessing the current state of the supply chains that are critical to the ICT industry. Their findings point to crucial gaps in this vital production process- gaps that Apex Waves is stepping up to fill. When it comes to vital test equipment components, Apex Waves maintains a large inventory of previously used, calibrated, and quality tested parts that are available and ready to ship. Because of this, important parts remain accessible for the industries and businesses that need them most.

What is the Problem? 
The COVID-19 pandemic has accelerated a move to a work-from-home economy, driving increasing demand for electronic devices, gadgets, and digital infrastructure / storage to support increased online activity. Simultaneously, labor limitations related directly to the pandemic resulted in output decreases in a number of nations. The outcome has been a mismatch of supply and demand, creating supply chain bottlenecks and greatly increasing lead times.

While supply chain managers are aware of the dangers of over-reliance on a single supplier, they are often compelled to use this method to ensure enough supply, or to lower prices on account of the product's unique attributes. In addition, the speed at which COVID-19 impacted labor and production has left managers with little time to address the challenges and costs of making changes to their supply chain structure.  When a company's lone supplier is unable to produce components, this lack of flexibility can be disastrous.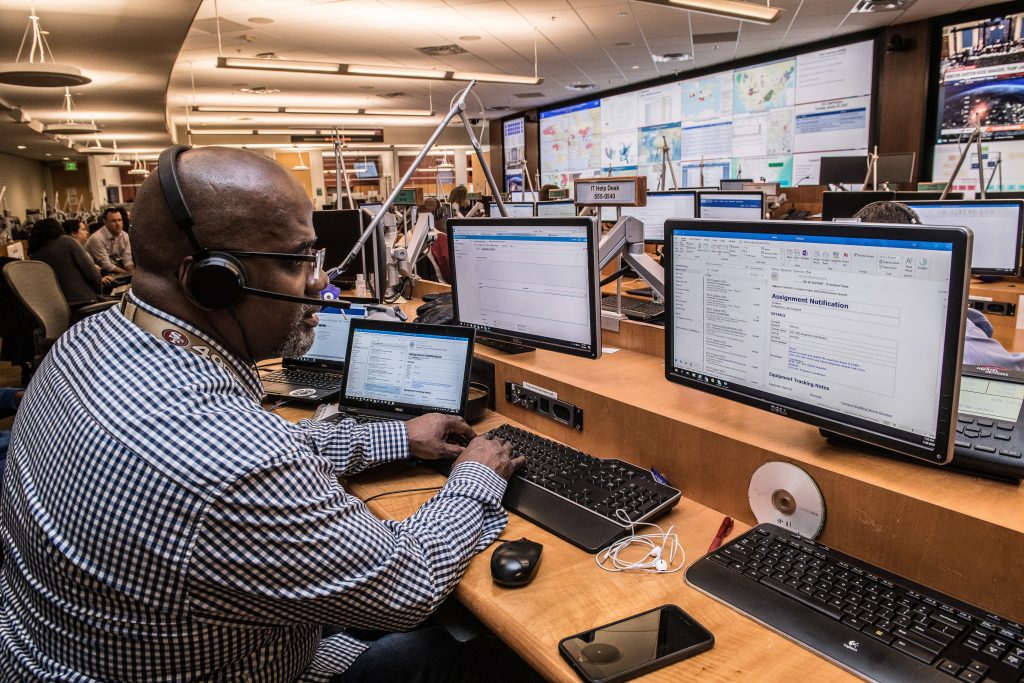 Why is the ICT Industry important?
The U.S. Information and Communications Technology Industry (ICT) plays an incredibly vital role in our economy and in matters of national security. Individuals, corporations, and government entities rely on the ICT Industry for connection, innovation, and protection. The supply chains for this sector support the distribution of products including communication hardware, computer and data storage hardware, end-user devices, and key software (including open-source software and firmware).
According to the government report, these ICT products can be categorized roughly into 3 broad categories.
1) Equipment for Communications.
Communications technology allows people from all over the world to be connected with information instantly. This category includes broadcasting equipment and telecommunications equipment (essentially, goods that facilitate wireless and wireline networks). Digital communication informs how businesses and consumers work, learn, and connect. This equipment is the strategic backbone of the communication infrastructure in the United States. Many critical industries; including financial institutions, public transit, air traffic control, emergency services, and first responders rely on telecommunication and broadcasting equipment.
2) Data Storage and Computing.
Examples of common computing equipment include personal computers, ATMs, and servers. These devices are frequently used in conjunction with data storage devices such as HDDs (hard disk drives) and SSDs (solid-state drives), as well as USB sticks and magnetic tape. Devices for computing and storage work together to help organizations handle the ever-increasing amounts of data created each year. As more enterprises rely on cloud storage driven by server technology, computer servers are becoming increasingly important. This only emphasizes that the computer and data storage sectors are critical to the economy of the United States, especially in the context of test equipment.
3) End-User Devices.
Laptops, tablets, phones, and displays are all examples of the wide range of items that comprise end-user devices. Due to the effects of COVID-19, demand for end-user devices has skyrocketed. As business employees and students made the shift to virtual work and learning, the importance of these gadgets became undeniable. All sectors of the economy, from hospitals to small companies, rely on end-user ICT devices to function.
All in all, the importance of the ICT hardware / software business in the United States has become undeniable as the sector has grown into a highly multinational enterprise with complicated supply networks.
How is Apex Waves Filling In the Gaps? 
Apex Waves is dedicated to the customer. We bridge the gap between particularly hard-to-find test equipment and those who need service and support now. We specialize in parts from companies including National Instruments, Tektronix, Agilent / Keysight, and more. By providing new, surplus, and remanufactured/reconditioned test equipment to clients all over the world, we are easing the strain on current supply chain restrictions. Whether a company needs a high-quality replacement for their existing equipment or a specific model number that has been discontinued, we have parts in stock and ready to ship.

In addition to saving companies valuable time and money with our competitive pricing, Apex Waves' efforts to strengthen the ICT sector are helping to keep the supply chain flowing.
Source:
https://www.dhs.gov/publication/assessment-critical-supply-chains-supporting-us-ict-industry