Energy generation is a complex, high profile, and fast-moving business. A power outage in a modern, advanced country, where businesses and people rely on it every day is not going to go unnoticed! Affected companies can lose millions for even a short power cut and with a guarantee of supply contracts now more common, it will cost the supply company more than their reputation.
In the UK, the power suppliers and the supply system are separated. Individual power companies generate electricity to sell to their clients while the National Grid is a separate company tasked with providing and maintaining the transmission systems. To ensure an adequate and reliable supply of electricity across the network, the company used National Instruments DAQ equipment to build test and measuring systems across the network.
Monitoring equipment can easily be built around a PXI chassis that is both small in size and has great reliability. Many of the National Instruments PXI chassis have high MTBR and low MTTR, particularly the units with hot-swappable cooling fans and power supplies.
The National Grid must ensure that the power quality on its supply network remains constant despite the growing demands, such as electric vehicles and during peak demand periods. This requires constant accurate monitoring, particularly at the sub-station level where final distribution voltages are set. Typical consumer voltages across the world are 110-120 VAC or 220-2240 VAC. The National Instruments PXIe-4080 Digital Multimeter can measure a voltage of ±300 V at a sample rate of 1.8 MS/s, giving great accuracy and responsiveness.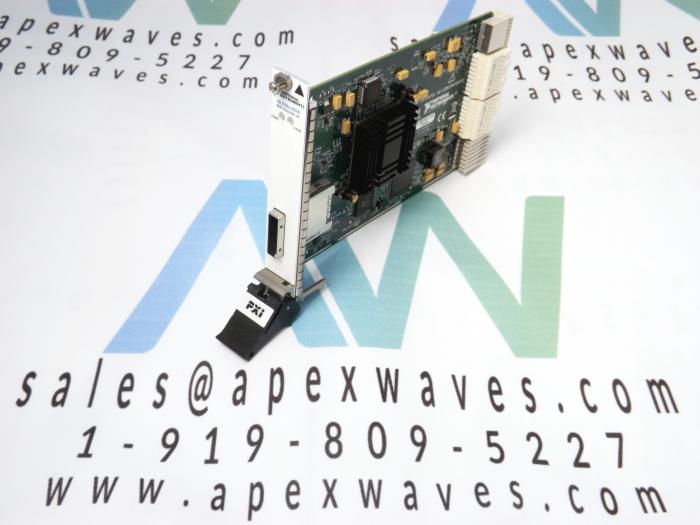 Collecting data is just the start of course, but by using the National Instruments PXIe Controller modules, automatic monitoring and reporting can be programmed into the system. The PXIe-8130 Controller is supplied with a double-core AMD Turion 64×2 processor, up to 4 GB of RAM, and a data transmission speed up to 4 GB/s, giving an extremely responsive system.
By using the LabVIEW application with the add-on Electrical Power Toolkit, the quality of the power supply can be set to a range of international standards. Any anomalies can be recorded on a PXI Data Storage unit, such as the NI PXIe-8267 with up to 4 TB storage capacity. User-defined algorithms programmed using LabVIEW can assess the data and provide a valuable early warning of any potential problems before they occur, allowing engineers to be proactive and prevent power supply loss.
The National Instruments modular PXI system is perfect for designing test solutions for the energy sector. Within the PXI platform, you will find modules that provide just about every type and level of test and measurement you require. At Apex Waves, we can supply, calibrate, and repair many of these products, specializing in obsolete and end-of-life parts.