NI Connect 2023 recently took place in Austin, Texas on May 23-24th. The first keynote of the conference focused on how NI is making test a "competitive advantage" by using automated systems and software that help businesses create products faster, more accurately, and with lower costs. If you missed the conference, keep reading for a concise recap of what was discussed!
The keynote is kicked off by CEO and President of NI, Eric Starkloff. In his opening talk, Starkloff briefly discusses Emerson's recent acquisition of NI– reiterating the promise that this will result in an increased focus on growing test and measurement. Starkloff also discusses the impact of Artificial Intelligence, noting that "generative AI is a natural extension of what we've been focused on for decades". At the end of his segment, Starkloff teases a look at an optimized AI test program in the next day's keynote.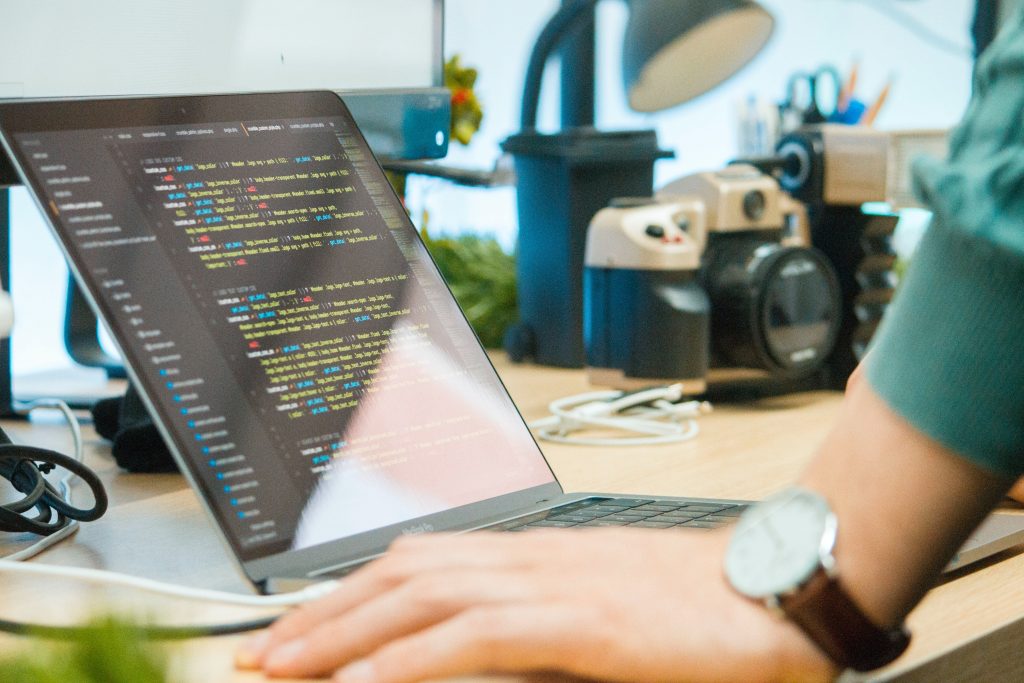 The next segment of the keynote was a prerecorded video that discusses new product innovations that are set to be released in 2023.
Software Announcements:
SystemLink Enterprise. This is the the latest edition of SystemLink, and it allows test managers access to new features such as automated data analytics, as well as improve data insights.
MeasurementLink Software. This software framework allows for code to be reused in LabVIEW, Python, or other programming languages. MeasurementLink integrates the various measurement, test automation, and debugging workflows as needed.
Hardware Announcements:
NI Ettus USRP X440. This new software-defined hardware has larger bandwidths, additional channels, and phase coherence over multiple channels. It is also the first USRP to employ a direct sampling architecture.
Vector Signal Transceiver. The top end frequency range of the VST is being extended to 54 GHz.
PXIE FPGA Coprocessor. This new coprocessor is powered by a Vertex UltraScale+ FPGA and has 160+ GB of data streaming with 48 transmitter receive lanes.
LabVIEW Announcements:
LabVIEW 2023 Q1. LabVIEW 2023 Q1 will include features such as the ability to use previous versions of drivers and toolkits, the NI Package Dependency Tool, and improvements in Python integration. More in-depth information about Q1 can be found in our previous blog post.
Labview 2023 Q3. Later this year, LabVIEW will be equipped with a highly requested feature: the ability to zoom in and out.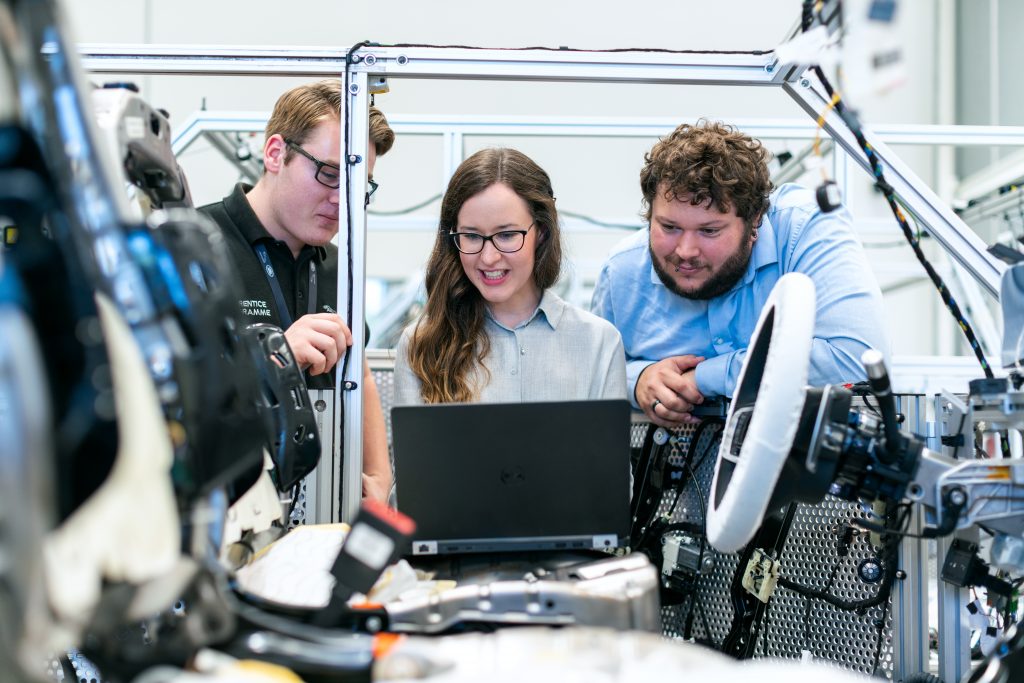 The EVP of Business Units for NI, Ritu Favre, then takes the stage. Favre focuses on how software is disrupting the way entire industries are designing products, noting that "the ability to redefine the functionality of a product with software has driven the pace of innovation to breakneck speeds".
Favre mentions three main ways to look at test organizations and determine how they can deliver favorable business outcomes:
Automation. Automated systems are faster than manual approaches and offer more possibilities for test data. Automating measurements with software is the first step to modernization.

Standardization. Organizations with harmonized processes, systems, and software can use their data to develop new products more quickly and with a lower cost.

Digital Transformation. Efficient use of insights and data for product development.
The following speakers are invited on stage by Favre during the keynote to discuss their individual stories in regards to testing.
Gary Mott, Northrup Grumman.
As a technical fellow and range certification lead at the Vandenberg Space Force Base, Gary Mott is part of the team responsible for successful and safe launches. He discusses how rockets generate thousands of data points per minute, and how software/automation of this data is critical to avoid overwhelming the operators.
Suman Narayan, Allegro Microsystems.
Senior VP of products for Allegro Microsystems, Suman Narayan, takes the stage to talk about how Allegro is focusing on e-mobility and autonomous vehicles. He discusses how electrification drives demand for semiconductors as both technologies develop in tandem. Narayan notes how Allegro looked over their product development cycle and noticed that test and validation was taking over 50% of the cycle. To address this, they formed a team to focus on streamlining and validating test using a standardized framework for debugging and automation. Since then, both reliability and quality have improved.
Drita Roggenbock, NI.
The GM for NI's transportation business unit, Drita Roggenbock is focused on the importance of the battery for EVs. She discusses how NI is applying their modular test system model to create the world's first software-defined battery lab. This battery test cell utilizes NI software, power battery cyclers, battery test systems, and test chambers. Roggenbock hopes that this open and flexible approach will help manufacturers reach future targets.
Dr. Maymoon Yahia, Valeo.
The Director of System Validation at Valeo, Maymoon Yahia, joins the conference via a prerecorded video. He discusses the importance of system validation. Due to the complex systems they are working with, the team at Valeo split the validation process into three levels: validating the system in a fully controlled environment, collecting statistics about the system performance in open roads, and using AI to generate synthetic data to cover any remaining gaps.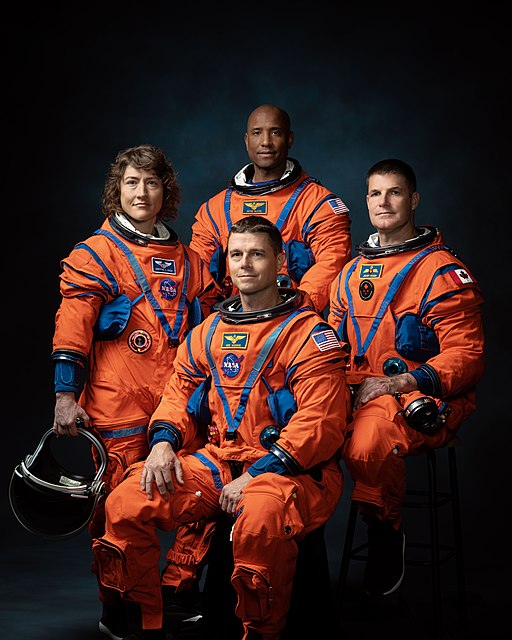 Chris Chastain & John Harvey, Lockheed Martin Space.
Lastly, Chris Chastain (Director of Human Spaceflight Avionics, Power, and Software) and John Harvey (Orion Edge Software Engineer) join Ritu Favre on stage to discuss making deep space more accessible with the Artemis Program and the Orion Spacecraft.
Chastain begins by considering the complex technological innovations required to successfully create a spacecraft that can sustain human lives in deep space and return home safely. To maximize safety and reliability, the Orion spacecraft uses 4 redundant and synchronized flight computers to ensure continued operation if one were to fail. In the unlikely event all 4 fail, the spacecraft has a 5th backup computer. Harvey brings up that a hardware-in-the-loop approach to test is used for the Orion to simulate conditions that are impossible to recreate.
The next mission for the program is Artemis II, the highly anticipated mission to the moon that is part of the larger goal of eventually establishing a permanent presence there.