Since Henry Ford developed the moving assembly line in 1913, automotive development has been focused on reducing production times and increasing efficiency. This in turn forces testing systems to be responsive to change, efficient, and easily updated.
Old standards of dedicated test equipment are no longer sufficient and commercial-off-the-shelf (COTS) offers far more adaptable solutions.
Automotive products go through various testing procedures. Initial design and test, post-production test of individual components, and end-of-line testing when the finished vehicle rolls off the assembly line. At all stages, the ability to adapt and reconfigure automotive test equipment is crucial to maintaining cost-effective and reliable testing systems that drive down the cost of production.
National Instruments PXI platform of chassis and modules is an open platform, with modular hardware and configurable software applications. National Instruments has a proven record in the design of PXI and currently offers a range of over 600 products. Apex Waves specializes in the sale, maintenance, and repair of National Instruments products, including the PXI test equipment.
National Instruments PXI modular instruments are compatible with Windows OS, allowing existing applications to be easily ported to the PXI based system. Testing automation can quickly be achieved using the NI LabVIEW software via a graphical programming language or if preferred, Visual Studio .NET, Visual Basic, or C/C++.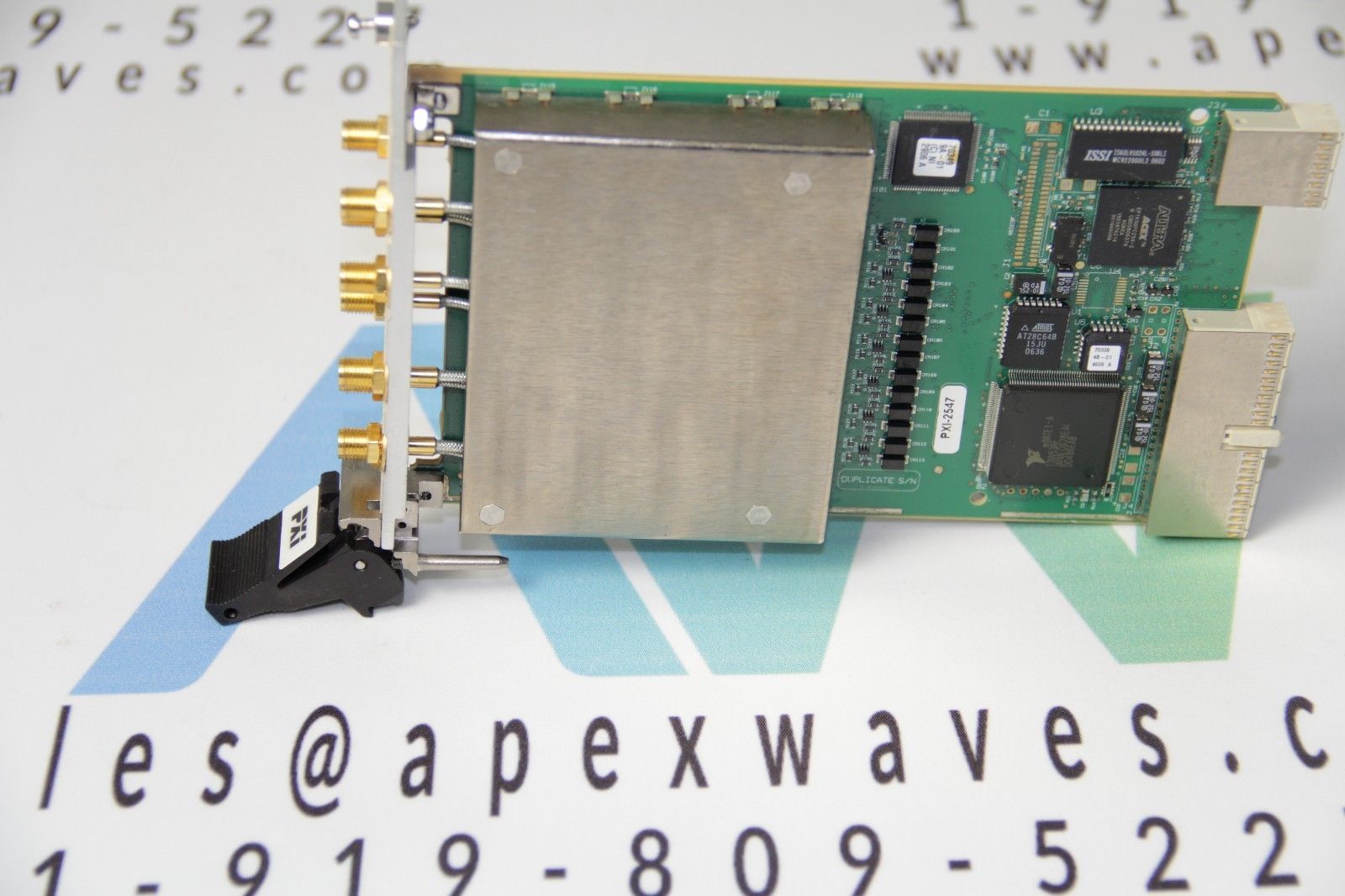 Increasing complexity in automotive design and equipment requires test systems to remain adaptable and scalable. Test systems for ECU, V2X, in-vehicle entertainment, and more must be configurable to match the models and specifications of vehicles within a specific vehicle class. For example, the latest Mercedes C-Class is available in 4 body shapes, each with multiple engine configurations and buyer options for in-vehicle infotainment.
The National Instruments PXI platform starts with a PXI chassis, which can hold 4 to 18 module cards. Daisy-chaining chassis together is achieved through the NI MXI-Express technology to allow expansion if required.
The human-machine interface (HMI) and digital cockpits of modern cars have become a major decision point for consumers across the world and ensuring the systems meet ever higher demands have become a testing challenge. To enable these systems to operate effectively, Mercedes has been using the Controller Area Network (CAN) bus standard on its vehicles since 1992.
National Instruments manufactures a variety of PXI-CAN Interface Modules. For example, the PXI-8513 CAN Interface Module, available from Apex Waves, offers real-time, high-speed manipulation of hundreds of CAN frames and signals. The NI-XNET driver allows you to create applications using the onboard processor that generate CAN frames and signals or you can import FIBEX and DBC files.