Do you have surplus test equipment cluttering up your lab or storeroom? Apex Waves has the solution, particularly if you have National Instruments PXI modules. Apex Waves started in the world of test equipment after identifying a gap in the marketplace for high-quality customer service in the test equipment business. We now have a large inventory of new and reconditioned items but need more all the time.
Testing is an important stage in any project and should be included from the very start. It used to be that testing was the forgotten man in project management, but times have changed, and well-run projects now consider this right at the start-up phase. But this, of course, requires a large investment in terms of manpower and test equipment. Dedicated test rigs will need to be built, hardware purchased, software written or configured, and a test framework for the test environment. All this time and money adds to the cost of a project.
But, once a project is completed and delivered, there may be surplus test equipment gathering dust in the corner of the lab. What can you do with it?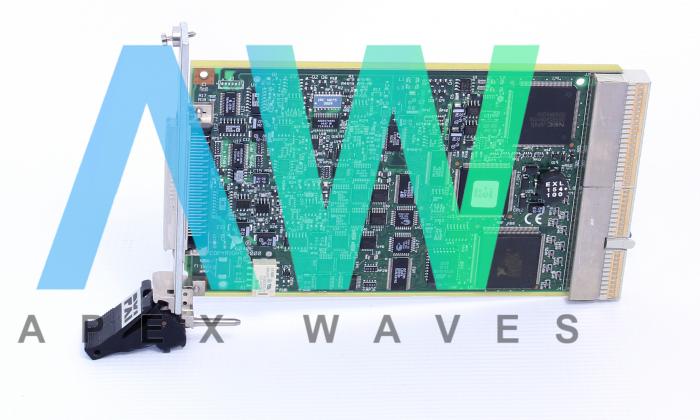 At Apex Waves we specialize in obsolete, end-of-life, and mature test equipment, particularly National Instruments. Currently, we are especially interested in National Instruments PXI and PXIe modules and would like to purchase used, new, and second-hand Test and Measurement Equipment. Any surplus National Instruments equipment can be sold to Apex Waves, so now is the time to look in your storage room or corner of your lab to find TME no longer being used.
How does selling your surplus test equipment to Apex Waves work? We make it easy for you to exchange your surplus test equipment for cash. Simply send us a list of your unwanted test equipment and we'll contact you with an offer. Easy! It doesn't matter if the item is in perfect condition or not; we have repair facilities on site, so just send us a list of items.
We'll reply within 24 hours with an offer. Whether you want cash, credit for new equipment in the future, exchange for new equipment now, or trade-in deals, we can work out the best solution to suit you. You don't even need to pay the cost of shipping. We'll send you packing materials and labels to make converting your unused National Instruments test equipment into cash.
Although we are mainly focused on National Instruments, we also purchase equipment from Tektronix, Agilent/Keysight, and several other manufacturers. If you are interested in getting rid of your test equipment, please contact us today with the part numbers and information about your unwanted items. Our knowledgeable staff can quickly answer your questions and arrange everything for you.
Speak to our acquisition team today at 919-809-5227, send an email to sales@apexwaves.com, or complete the surplus test equipment form on our website and we'll contact you soon.