National Instruments manufactures a variety of products, including several types of data acquisition or DAQ devices. These include affordable singular DAQ devices with a minimal channel count, modular DAQ devices with a medium channel count, and modular DAQ systems with a high channel count. These devices are created for several platforms and buses, such as CompactDAQ, CompactRIO, PXI, PXI Express, PCI, and PCI Express. DAQ devices measure an electrical or physical spectacle like the voltage, temperature, current, sound, or pressure via a computer.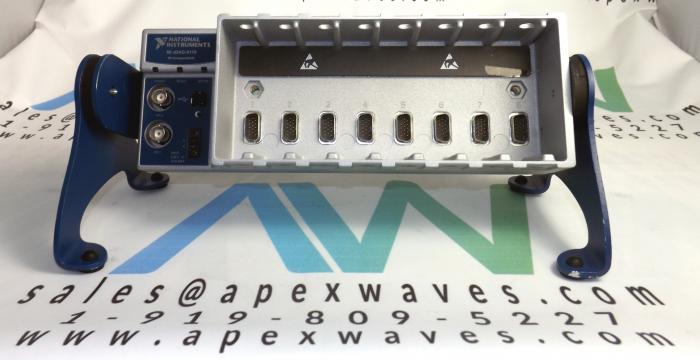 A complete DAQ system is comprised of DAQ measurement hardware, sensors, and a computer that has programmable software. NI DAQ is different from other DAQ options because it has customizable software that is simple to utilize, extremely precise analog designs, cohesive signal conditioning, and a large variety of high-quality DAQ hardware. Several applications that NI DAQ devices are ideal for include design validation and verification, asset condition monitoring, research and analysis, diagnostics and repair, PC-based control and automation, and manufacturing and quality test.
The more affordable singular USB DAQ devices have eight single-ended channels, a maximum sample rate from 10 kS/s to 100 kS/s, 12, 14, or 16 bits resolution, and either 6 mV or 26 mV analog input absolute accuracy. The USB DAQ devices are tiny with minimal weight and can be used with DAQExpress application software.
The modular DAQ devices with a medium channel count are the CompactDAQ Chassis, CompactDAQ Controller, and conditioned I/O modules. The CompactDAQ Chassis control the timing, data transfer, and synchronization between C Series I/O modules and an external host. A CompactDAQ system includes a chassis linked to the user's PC via USB or Ethernet, then filed with at least one conditioned I/O module that delivers direct sensor connectivity. There are also CompactDAQ Controllers available that can run a Windows or real-time OS without requiring another device or link.
Finally, there are modular DAQ systems with a high channel count, which are the PXI models. A PXI system includes a chassis that delivers cooling, power, and a communication bus for modular instruments or I/O modules. These modules can be controlled in two ways: through an external PC or an embedded controller. PXI products allow users to simply synchronize modules and measurement with the common signals on the backplane of a PXI Chassis. NI has created over 600 PXI products with a wide range of measurement capabilities. PXI products solely contain the important instrumentation circuitry. These modular instruments bring performance in a small size that will reduce space on the user's benchtop or manufacturing floor.