National Instruments' new Semiconductor Test System (STS) is a versatile and useful piece of equipment that offers huge flexibility and numerous benefits for your company. A huge plus for companies familiar with NI products, STS is based on the PXI platform that allows for future expansion and replacement of failed or outdated hardware. It also allows easy code sharing between other NI products, LabVIEW and TestStand, to make knowledge-sharing easy while reducing development and testing times.
What is a Semiconductor?
According to TechTarget, a semiconductor is "a substance, usually a solid chemical element or compound, that can conduct electricity under some conditions but not others, making it a good medium for the control of electrical current."
A semiconductor does exactly what the name implies; semi – partly, and conductor – allowing to pass through. Hence, a semiconductor allows only a portion, or a measured or predetermined amount, of electricity to pass through it. An insulator allows no current to pass through, and a conductor allows all the current to pass through. Therefore, a semiconductor allows electrical current to pass through it, but at a controlled rate. This is useful in all types of electrical devices where only a specific amount of electrical current is needed.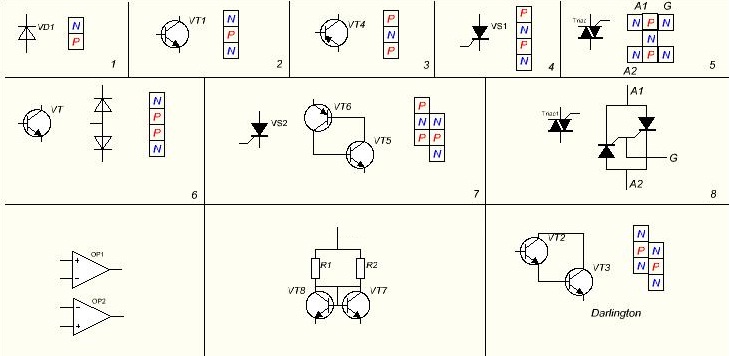 Semiconductor Explanation
Image Credit: Wikimedia Commons
How is NI's STS Different?
The STS encases the NI PXI platform, TestStand software, and LabVIEW graphical programming system inside a fully enclosed unit. This single, portable unit contains all the vital pieces necessary for semiconductor testing, including controllers, instruments, DUT interfacing and other components. The complete unit saves floor space, uses less power than multiple devices, and makes for simpler maintenance. Moreover, as more modules for PXI are developed, they are plug-and-play compatible with the STS unit.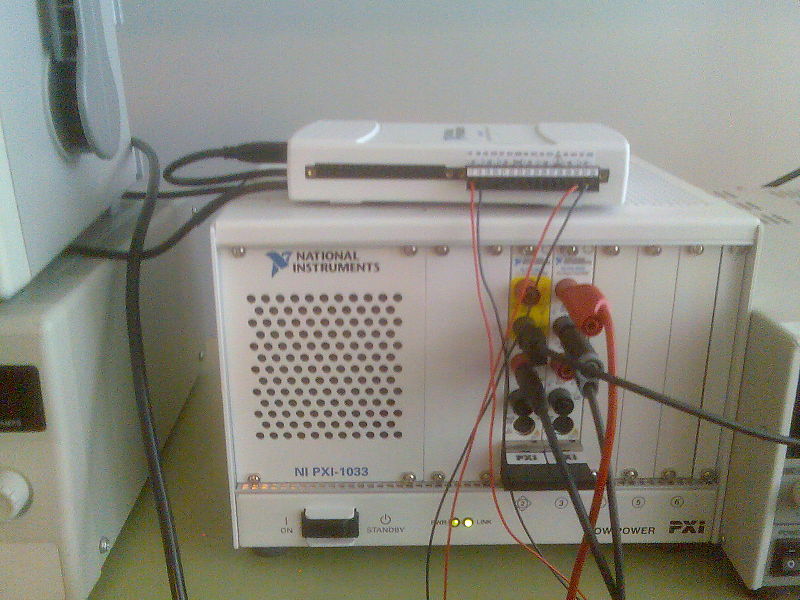 NI PXI
Image Credit: Wikimedia Commons
What are the Benefits of STS?
How will STS benefit your company? Here are seven clear advantages to using STS over multiple devices.
Optimized for Efficiency and Cost
NI boasts that STS is a "production-ready ATE solution" for RF, mixed-signal, and MEMS semiconductor devices. This means that right out of the shipping container, the unit is ready to plug in and use on your semiconductor production and testing line. It contains all the necessary compatible connections and devices needed to begin entering data and running tests.
Complete Set of RF, Digital, and DC Instrumentation
NI's STS unit is fully customizable to house or connect to the instrumentation you require. It contains all the necessary probes, pin connectors, and plugs needed to integrate with any system for ease of transferring test data.
Unified Software Experience
STS Software provides the resources needed for a variety of multisite test programs.
Test Code Templates
STS features numerous test code templates that allow for drag-and-drop use to speed common semiconductor tests, including checks for leaks, continuity, pattern bursts, and different waveforms. These templates meet the latest 5G NR standards.
Seamless Integration
STS utilizes the standard test cell docking and interfacing infrastructure. This makes for simple, trouble-free use with countless other test devices.
System Calibration
Every form and type of DC and digital resource can be calibrated from within the STS unit. No more unplugging, moving, and plugging in multiple devices. Combine them all and calibrate data seamlessly.
Customer Support
Your setup and ongoing work with STS is backed by National Instruments' world-renowned, top-tier customer service, including training, engineering, and technical support for every possible question or problem.
For more information about NI STS and how it works, visit the National Instruments STS webpage or download this STS flyer.