Over the next few weeks, we will be adding blog posts about the National Instruments SCXI platform. This first post in the series will cover the analog input modules.
National Instruments developed SCXI signal conditioning products to match the technology, performance, and versatility of our PC-based E Series DAQ hardware. This integrated design simplifies system deployment during installation and configuration and maximizes performances benefits.
The power behind SCXI signal conditioning is your ability to create custom measurement solutions to solve your application. You can configure a system with just a few channels of I/O or thousands of channels. SCXI offers modules for taking measurements from a wide variety of sensor and signal types, and it is designed so you can easily mix different signal types in one system.
The National Instruments SCXI platform of high-performance signal conditioning encompasses the following:
Modular signal conditioning platform for M Series, S Series, and E Series DAQ devices
Multiplexer, matrix, and general-purpose switching
Several chassis options; ideal for high-channel-count systems
Direct sensor connectivity for easy system set-up
Reconfigurable desktop, rackmount, and portable solutions
Wide range of analog and digital conditioning options
Many types of analog and digital signal conditioning modules form the basis of the SCXI system. Analog input modules amplify, isolate, filter, and multiplex input signals from thermocouples, strain gauges, RTDs, thermistors, millivolt sources, voltage sources up to 250 Vrms, and current sources. You can mix and match any combination of analog input, analog output, digital I/O, and switching modules to meet your application requirements.
Thermocouples
RTDs
Thermistors
Strain gauges
Pressure sensors
Millivolt inputs
Voltage inputs up to 250 Vrms
Current inputs (0-20 mA)
Frequency inputs
Dynamic signals
Voltage output
Current output
Isolated digital I/O
High-voltage digital I/O
Solid-state relays
General-purpose switching
Multiplexer switching
Matrix switching
Frequency counting
Event counting
National Instruments offers a variety of 32-channel analog input modules for SCXI, including the SCXI-1100, SCXI-1102/B/C, and SCXI-1104/C. The programmable gain and filter settings are perfect for conditioning many types of millivolt, volt, and current inputs. Every module multiplexes the 32-channels into one channel of the DAQ device. You can add more modules if your application requires a greater quantity of channels. The SCXI-1102B Amplifier Module, for example, can be controlled with the SCXI-1600 USB Data Acquisition and Control Module. Other SCXI parts that could be used in this system include the SCXI-1303 Isothermal Terminal Block and the SCXI-1000 4-Slot Chassis.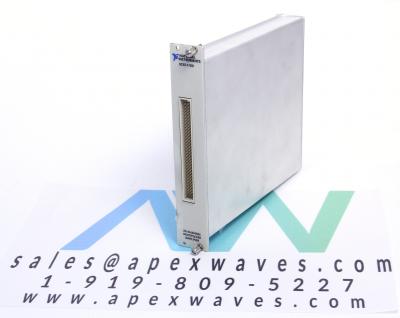 Another example is the SCXI-1100 Analog Input Module, which is a great choice for volt, millivolt, and current inputs. The NI SCXI-1100 is also compatible with the SCXI-1303, SCXI-1600, and SCXI-1000. The SCXI-1102C, SCXI-1104, and SCXI-1104C modules are compatible with this configuration as well.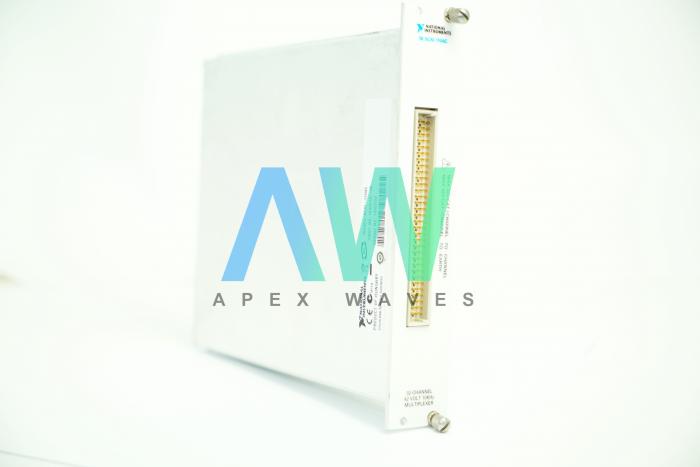 In addition, there are the SCXI-1102 and SCXI-1112 modules, which are both created for extremely precise thermocouple measurements. These modules are equipped with open thermocouple detection LEDs and an instrumentation amplifier for each channel. The NI SCXI-1102 has 32 channels, while the SCXI-1112 has 8 channels.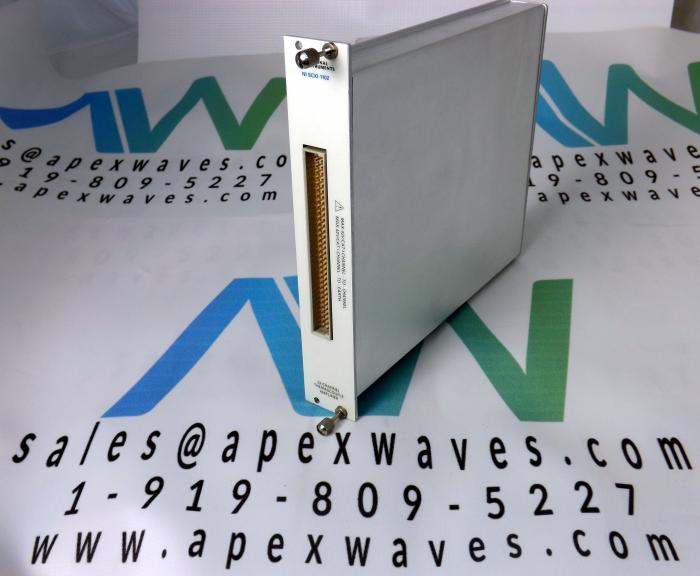 Another type of module in the SCXI series are the Strain Gage Input Modules, such as the SCXI-1521 and SCXI-1521B. The NI SCXI-1521 is equipped with 24 channels and all necessary features for quarter-bridge strain measurements. Several important features on the module include a fixed-gain amplifier and fixed 2-pole Butterworth filter on every channel, which guarantees precise measurements. Each channel additionally has an individual 0 to 5 V programmable excitation source with 1023 steps of resolution. The SCXI-1521 and SCXI-1521B modules can be combined with the SCXI-1317 terminal block, which offers screw terminal connections.
Be sure to check our blog for Part 2 in the National Instruments SCXI Series!