The automotive industry is rapidly expanding, with new advancements being presented every year. Breakthrough technological advances have forever transformed the industry- and brought new challenges. As a result, manufacturers are adopting technology solutions that rely on cutting-edge work ranging from cloud computing to autonomous driving. However, many businesses are still in the design and deployment stages of smart manufacturing systems.
Considerations for an Evolving Industry
The success of electric vehicles (EVs) as a new normal for the auto industry is measured by a new set of technologies, along with how well they handle new obstacles and adjust to customer preferences. Important aspects to consider for EV manufacturing include; the time needed to recharge, the charge/discharge cycles, the consistency of the electrical output, the cost of production, the record of safety, and the vehicle performance in extreme temperatures. Each of these have a strong impact on the success of the EV in an increasingly competitive market. Yet, there is one aspect that is arguably the most important in terms of having an industry advantage- the innovation of the battery.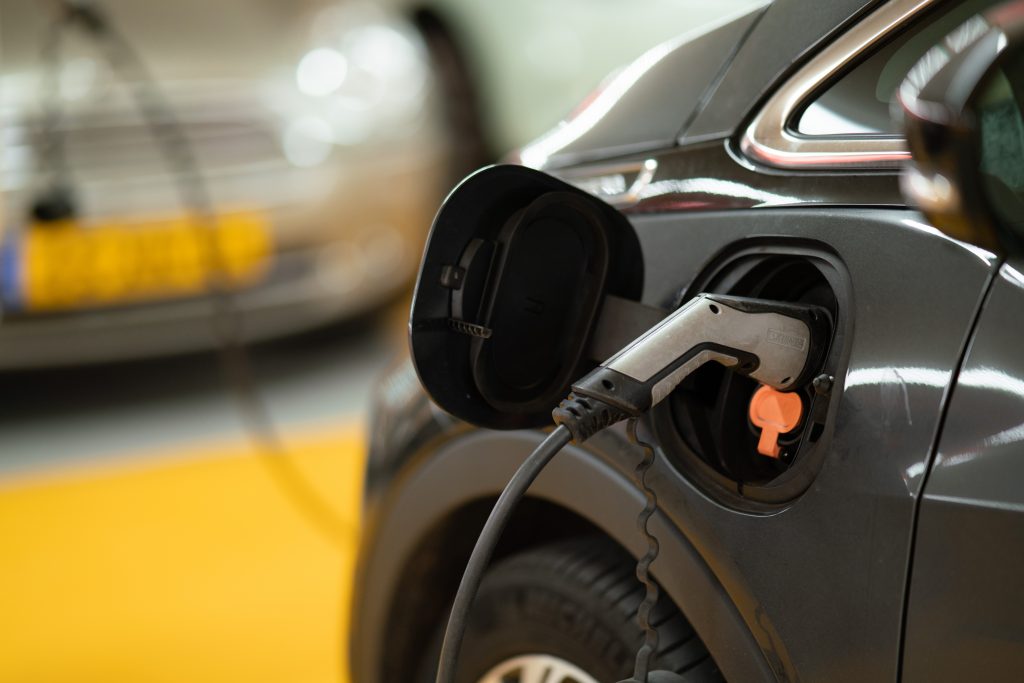 Battery Innovation
Currently, artificial intelligence is being utilized to optimize EV batteries. By using AI learning technology, these batteries will be able to last longer than they currently do. The ultimate goal of battery optimization is to create batteries that are safer, that will recharge more quickly, and that will last longer than the lithium-ion batteries that are currently used. The hope is to decrease safety and efficiency concerns by enhancing electrical resistance and lowering energy loss and heat generation. Before the final assembly of the batteries, AI technology can be utilized to analyze surface flaws and indicate any issues that need to be addressed.
These batteries generate a useful stream of data that is the most accurate reflection of the manufacturing process's health and stability. This data is gathered across cells, modules, packs, and chassis- and must be successfully gathered, harmonized, and evaluated. These insights may be used to support a variety of data-driven or even automated choices aimed at improving operational and business KPIs.
The Vital Importance of Data
NI takes a data-driven approach to battery development, with a process that begins with design and validation. However, obstacles arise when trying to handle all of the important information such as data formats, database structures, test methods, and storage locations. As this data comes from numerous sources and locations, secure and timely access can be problematic.
The comprehensive solution for this by NI is based on SystemLink software. By connecting to all data generating sources and ingesting and transforming data into a recognized location with a specified format and schema, this unified platform simplifies the administration of battery data. The networking and data gateway form an expandable architecture that allows current and new validation laboratories to be readily connected. The data may then be displayed and analyzed by the correct people at the right time using a full array of battery awareness tools. Manufacturers may use this to standardize and automate their approach to battery data, allowing them to create superior battery solutions more quickly and at lower prices.
Addressing the Issues
Blind spots abound in today's automotive production processes, which can result in costly recalls and disruptions. Adopting the newest technical advancements has resulted in a decentralized manufacturing chain, all while introducing thousands of new components. OEMs have little insight into what is happening across the full manufacturing chain, which includes their own factories, Tier 1s, and a slew of other mechanical and electrical component and software providers.
NI equips OEMs with the AI and data analytics platform they need for meaningful product insights. This platform connects seamlessly into OEM systems and equipment throughout the supply chain, whether on premise or in the cloud. It functions as a unified data model by linking disparate data sources and centralizing data for analysis.
While validation and production solutions are now currently available, there is still a lot of opportunity for improvement. Manufacturers who see the value of leveraging their battery life-cycle data and start building infrastructure to extract it will have a competitive edge moving forward. Getting ahead of the curve as these technologies mature will build the foundation for battery innovation, as well as enabling manufacturers to use previous data to enhance battery design.
Sources / Additional Information
https://www.ni.com/en-us/solutions/transportation/automotive-journal.html