In the world of industrial welding, precision and reliability are paramount. An international welding company known for its innovative solutions in the most challenging environments, Serimax, faced the daunting task of developing a cutting-edge automated pipeline welding system.
Their goal was ambitious: create a system that could adapt to diverse customer needs, maintain peak performance, adhere to the strictest quality standards, offer global support, and remain versatile enough to accommodate future machine types. To tackle this challenge, Serimax turned to NI CompactRIO hardware and LabVIEW software, and the results were nothing short of remarkable.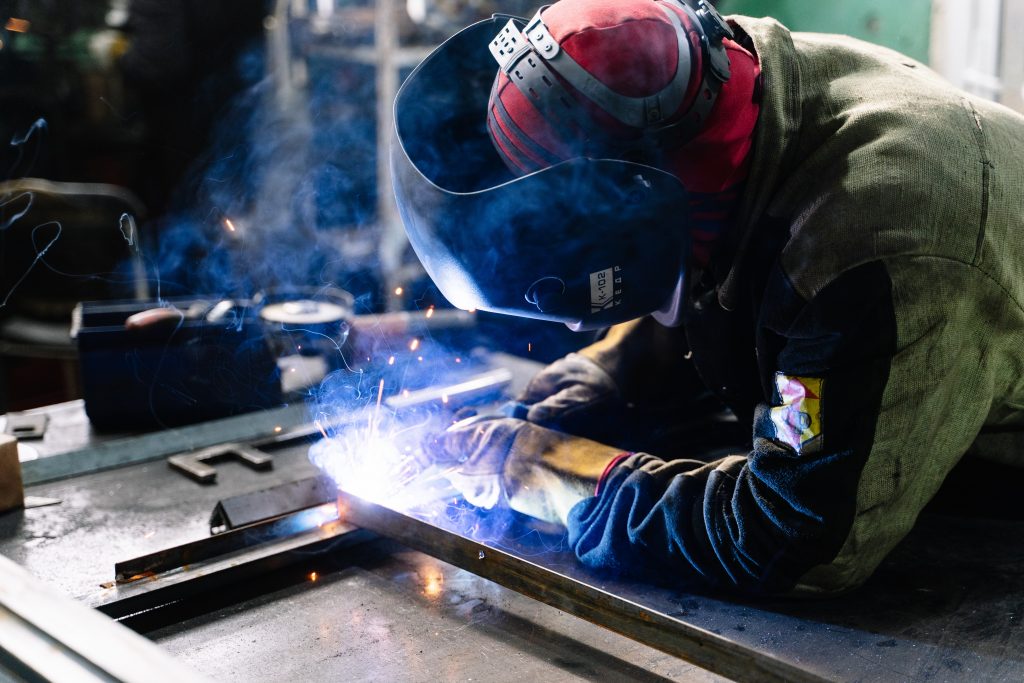 The Challenge: Crafting the Perfect Weld
Pipeline welding in the oil and gas industry demands adaptability. To meet these rigorous demands, Serimax needed to create a welding system that was not only adaptable but also capable of handling various welding processes, including traditional dual gas metal arc welding (GMAW), dual-pulse GMAW, and cold metal transfer (CMT).
CMT, in particular, is a game-changer as it allows for welding at lower temperatures, reducing the thermal impact on raw materials and enhancing welding quality. Moreover, the system needed to be versatile enough to weld different edge shapes (V, J, and K) and bond components in common welding positions (1G, 2G, 5G, and 6G). It also had to minimize the amount of cutback on the pipe, reducing material waste during production and transportation.
The Solution: the SX09 Automated Welding System
The result of this formidable challenge was the SX09 automated welding system. One of its key features is its flexibility in both welding shape and position, allowing it to adapt to various customer demands effortlessly. To ensure maximum uptime and efficiency, the SX09 employs a bug-and-band system. This combines a rail (band) that encircles the pipe with a compact trolley (bug) housing welding torches and all the necessary mechanics and motors for automated operation. This lightweight design is crucial for high throughput, as the trolley requires frequent adjustments during welding jobs.
Advanced Monitoring and Control System
Controlling these specialized machines requires a sophisticated embedded control and monitoring system capable of handling analog I/O for condition monitoring, digital I/O for logic operations, and communication with subsystems. It also has to manage seven motors for precise welding head and torch movement, all while ensuring steady welding seams. To simplify operation, the system must support industrial communication protocols and interface with a factory floor control system.
Serimax evaluated various approaches and discovered that CompactRIO was the ideal solution. It allowed them to integrate motion control, I/O measurements, and HMI functionality into a single system. LabVIEW software played a pivotal role, enabling the creation of a modular application architecture that is easy to support and expand.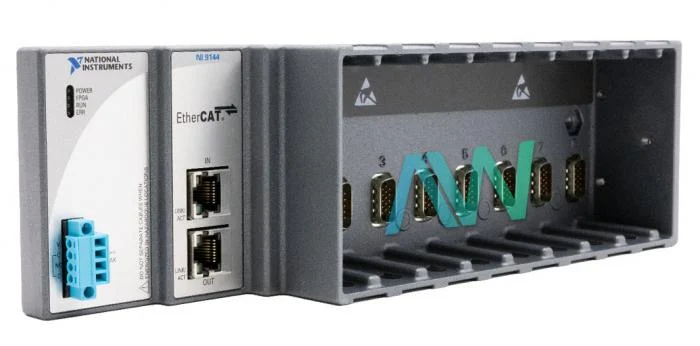 Rugged Deployment with CompactRIO and LabVIEW
The control and monitoring application were distributed across two CompactRIO systems using deterministic EtherCAT communication. A high-performance CompactRIO system, consisting of an NI cRIO-9022 controller and an NI cRIO-9114 modular backplane, handled most of the I/O channels needed for monitoring and logic. An NI-9144 CompactRIO EtherCAT expansion chassis housed seven NI C Series drive modules directly connected to motors. LabVIEW FPGA and the IP blocks of the LabVIEW NI SoftMotion Module were used for custom motion algorithms, ensuring precise control.
An HMI implemented on an NI TPC-2212 touch panel computer provided machine status information and enabled additional setup and interaction. LabVIEW Web services facilitated remote maintenance. Serimax also benefited from the support of National Instruments Alliance Partner, Arcale, during the design and development process.
Why Serimax Chose NI Technology
Serimax's decision to embrace NI technology was driven by the exceptional performance of CompactRIO and the productivity gains offered by graphical system design tools like LabVIEW. Their previous positive experience with NI technology for monitoring purposes in existing machines further cemented this choice. Moreover, NI's global presence, support, and training capabilities aligned perfectly with Serimax's requirements.
Serimax's success story showcases the power of innovation, collaboration, and cutting-edge technology. By leveraging NI CompactRIO and LabVIEW, they transformed the pipeline welding industry, creating a system that is adaptable, reliable, and capable of delivering precision in the harshest of environments. It's a testament to the potential of engineering excellence and the future of industrial automation.
Additional Information
The case study described in this blog post was originally co-authored by Pascal Wattellier and Hafid Hazzaa from Serimax and Raphaël Tillet from Arcale.