During Women's History Month, which also features International Women's Day on March 8, notable women throughout the world's history are remembered. More importantly, they are recognized for their achievements that have made a significant impact on our world. We owe these women a debt of gratitude and honor for what they have done, and the sacrifices they have often made to make a difference.
No highlight of notable women of history would be complete without profiling the accomplishments of Valentina Tereshkova, the first woman in space on a solo mission. Born in 1937 on March 6, she remains the youngest woman ever to become a space explorer, while she was only 26. During the era of heightened attention on the race to space between the United States and the Soviet Union, both sides labored incessantly to make greater strides, and on a faster time scale, than the other.
The selection and subsequent space mission of Valentina Tereshkova marked a significant milestone in global space exploration and helped to push the Soviet Union even farther ahead than the United States at the time. This is especially notable during that era, when women were not routinely considered for highly technical or dangerous careers in any country.
Early Preparation
Valentina displayed her grit and resourcefulness early on in the harsh circumstances borne by many in the Soviet Union. Born to parents who worked on a collective farm 170 miles northeast of Moscow, Valentina lost her father during World War II, and quit school at age 16 to work in a textile factory to help support her family.
However, Valentina refused to let bleak events shape her future. She carried on a correspondence education and later took up the unusual hobby of parachuting after joining a local sports club with other parachuting enthusiasts. Inspired by early Soviet cosmonaut Yuri Gagarin, the first human in space, Valentina ambitiously wrote a letter offering her services to the budding Soviet space program in 1961.
An Incredible Mission
Although she had no flight experience or training, Valentina's request to join the space program was granted, due in large part to the success she enjoyed at her hobby of parachute jumping. In an era when cosmonauts were required to jump from their spacecraft shortly before landing, Valentina's 126 parachute jumps set her apart from many other volunteers.
Valentina trained extensively for 18 months along with five other women candidates, emerging as the only one of her group who would venture into space. She was chosen to pilot one spacecraft in a dual mission that saw two cosmonauts fly into space and return to Earth. While piloting Vostock 6, she circumnavigated the Earth 48 times over three days, averaging one pass every 88 minutes while manually manipulating the controls, and passing as close as three miles from the other Soviet spacecraft involved in the mission.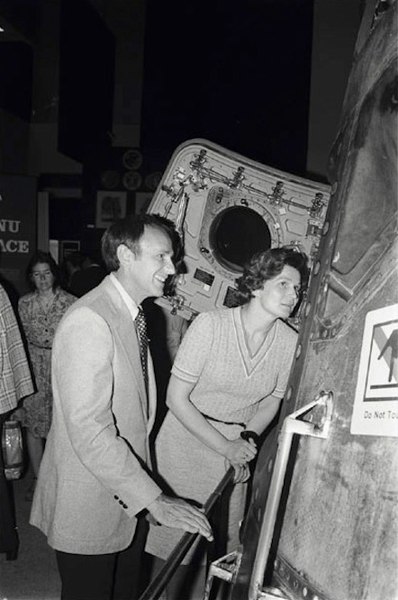 Unprecedented Circumstances
Valentina Tereshkova seemed destined for the unusual and challenging, and a manned space flight was only the beginning. Unknown at the time, and only discovered when secret documents were revealed after the fall of the Soviet Union, her mission almost ended in tragedy. A software error near the designated landing time required Valentina and Soviet engineers on the ground to craft a new algorithm and rework the landing software system.
Overcoming this potentially catastrophic obstacle, she landed safely, but roughly, sustaining some bruises on her face. Villagers in Kazakhstan witnessed her landing and hurried to the location. Helping her out of the spacesuit, they treated her to a celebratory dinner. When Soviet space officials reached her and discovered that she had eaten, she was reprimanded for violating protocol. She was to have been subjected to testing before eating or drinking.
A Much-Heralded Career
Far too few have heard of Valentina Tereshkova or her accomplishments until recent years. Despite piloting Vostock 6 being her only journey into space, she was granted the honor of Hero of the Soviet Union, the Order of Lenin, and the Gold Star medal. She was awarded the United Nations Gold Medal of Peace as well. Later on, she worked as a test pilot and earned a doctorate in technical sciences.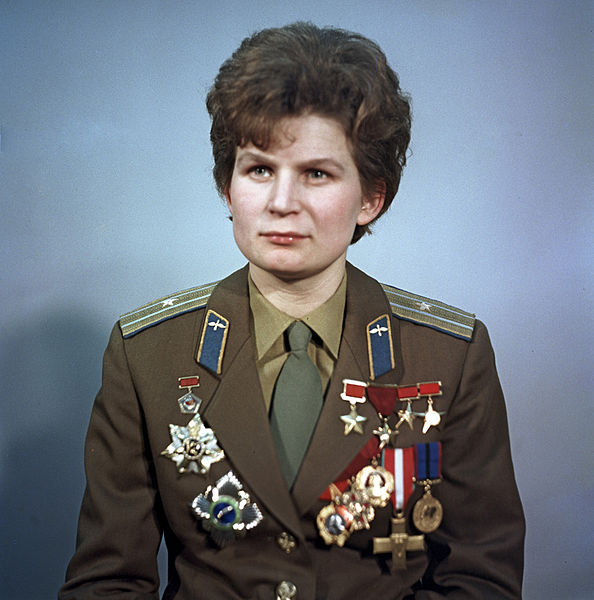 Her notoriety continued after marrying fellow cosmonaut Andriyan Nikolayev in 1963. Andriyan and Valentina's first child, Elena, gained much interest from space and medical authorities because she was the first child born to parents who had both explored outer space. Elena Nikolayev grew up normally and became a doctor, with no special effects from her parents' experiences in space exploration.
After a second marriage, Valentina served as a representative and even the chairperson of a number of Soviet and Russian governing bodies and cultural organizations. Today we honor her grit, determination, resourcefulness, and value as a woman of the world, a space exploration pioneer and champion, a Russian hero, and an example to all.