Compact, adaptable, and reliable- the Compact Data Acquisition system from NI is a cost-effective solution for data collection. The cDAQ platform allows you to have precise measurements while reducing the number of components in your measuring system, making it an excellent fit for a variety of applications! In this post, we will go over 5 advantages of using the cDAQ platform for your test system.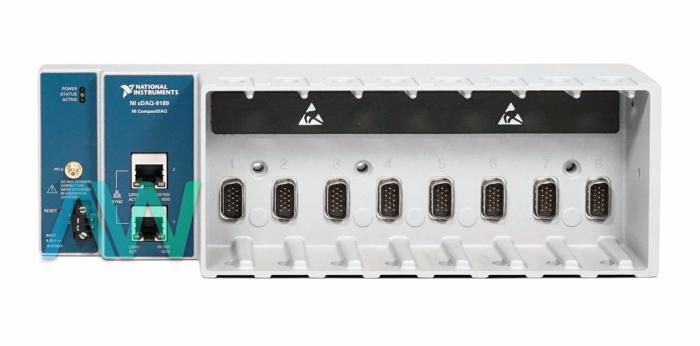 Advantage 1: Flexibility and Adaptability
Similarly to the PXI platform, the CompactDAQ platform is modular. Whether you are customizing your system with additional sensors or deploying from lab to field, the cDAQ system can be scaled to meet the specific needs of your project. When a module is plugged into a cDAQ chassis, it is immediately synchronized with the chassis' backplane clock. Various timing engines make it possible to conduct several hardware-timed processes at the same time, each with individual analog input rates.
You can quickly add new functionality to your cDAQ platform by simply adding a controller or changing to a new chassis. It is incredibly easy to scale your system up or down, either by synchronizing multiple chassis or moving to a chassis with a different number of channels. cDAQ chassis are available with different slot options; 1 slot (such as the cDAQ-9171), 4 slots (such as the cDAQ-9174), 8 slots (such as the cDAQ-9178), or 14 slots (such as the cDAQ-9179).
The compatible C Series I/O modules connect directly to a cDAQ chassis and are hot-swappable, meaning that they can be removed or added while the system is running without affecting performance. Designed for direct connection to sensors, C Series modules are available in a variety of connector types. Additionally, measurement-specific signal conditioning is built into every module to isolate the data you care about.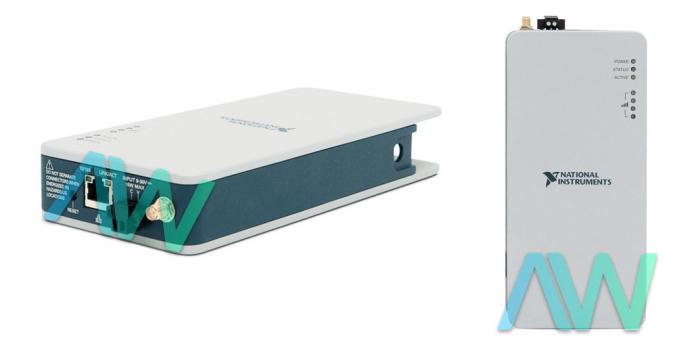 Advantage 2: Customizable Software
The NI-DAQmx hardware driver is used across all cDAQ devices and C series modules, allowing test systems to be easily altered without making major modifications to the software. This driver also allows for low-level programming of cDAQ hardware using programming languages such as LabVIEW. The platform is also compatible with DAQExpress and FlexLogger, allowing you to seamlessly design tests that are specific to your measurement needs; from developing a fully automated system to creating interactive applications for gathering and examining your data.
When used in conjunction with the appropriate software, the cDAQ platform allows for increased control over how you gather, examine, display, and manage the data from your measurements.
Advantage 3: Measurement Accuracy
The chassis and modules of the CompactDAQ system allow for mixed-measurement data collection to be performed inside a singular synchronized, mixed-measurement I/O system. There are over 60 variations of C Series modules, each capable of direct connection to a specific sensor or signal. With temperature ranges from -40°C to 70°C and features such as fanless operation, measurements can be distributed closer to the sensor of C Series modules than they can with other platforms.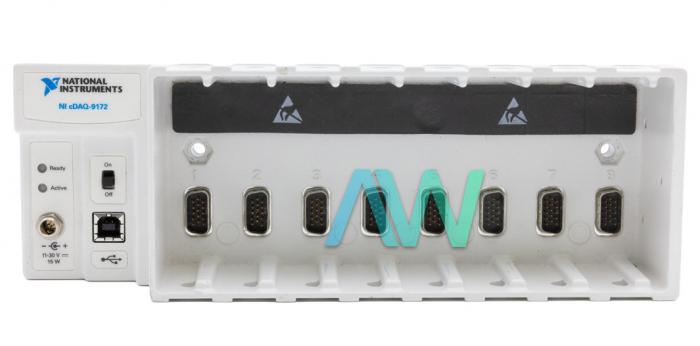 Advantage 4: Durable Design
True to its name, CompactDAQ is designed to be a portable and durable option for your test and measurement system. The platform allows you to relocate and reconfigure your entire system from lab to field without having to change out equipment, saving both time and money.
The cDAQ system and C Series modules are all made out of A380 cast aluminum, a sturdy material that can endure working temperatures between -20 and 55 °C as well as shocks of up to 30 g. In addition to an expanded temperature range, tough form factors can be employed that allow for a vibration rating of 5 g.
The cDAQ platform meets the standards set for use in challenging industrial settings. For additional durability, Time Sensitive Networking (TSN) enabled cDAQ systems can be used in conjunction with FieldDAQ devices. These devices have an IP65/67 rating, making them waterproof and dust-tight. They function in a temperature range of -40 °C to 85 °C and feature 10 g vibration as well as 100 g shock.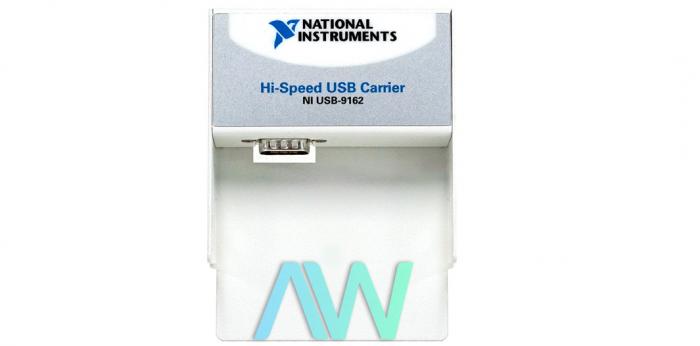 Advantage 5: Affordability
For projects that do not require a programmable FPGA and where simpler programming is preferred, the CompactDAQ platform is a perfect choice. More cost-effective than its PXI or CompactRIO counterparts, CompactDAQ offers solid performance, incredible customization, and accurate measurements. With its rugged design, it is much more practical to use in harsh environments than more expensive options.
Apex Waves buys, sells, and repairs NI CompactDAQ hardware and C Series modules regardless of product life cycle status. With thousands of items in stock and ready to ship, we are here to assist you with finding the right part to fit your needs, all with competitive lead times and pricing. Request a quote today!
Additional Information: