Part 9 in our National Instruments SCXI blog series will describe the different types of DIN-Rail Mountable Terminal Blocks and SCXI Cable Assemblies. DIN-Rail Mountable Terminal Blocks have features like shielded, low-noise cabling and easily accessible screw terminals for field wiring.
One of these terminal blocks is the TBX-1303, designed for thermocouples. The NI TBX-1303 is also effective for general-purpose applications. This terminal block includes special features for thermocouples, including isothermal construction with a plastic cover to minimize thermal gradients, open-thermocouple detection circuitry, and automatic ground referencing circuitry.
When using the TBX-1303 with the SCXI-1102 Series, this terminal block provides a high-impedance path to ground, so that systems work reliably with either floating or ground-referenced thermocouples. For applications with the SCXI-1100, you can configure the channels to be ground-referenced or floating in blocks of eight channels. For general purpose applications, this terminal block includes 108 terminals, including CH+, CH-, and shield for each input channel. The TBX-1303 also works with the SCXI-1181 breadboard module.
Other DIN-Rail Mountable SCXI Terminal Blocks include the TBX-1325, TBX-1326, TBX-1328, TBX-1329, TBX-24F, and TBX-96.
Next, there are the SCXI cable assemblies, which connect the I/O connector of a data acquisition device to the SCXI system. For applications operating in multiplexed mode, choose the appropriate SCXI cable assembly to match your data acquisition device.
The SCXI-1352 kit is designed for connecting two or three SCXI modules together in a "cascaded" configuration. For example, you can cascade the isolation amplifier and filter modules in front of one another. The kit contains two ribbon cables; one cable (R1650) has a 16-pin connector on one end and a 50-pin connector on the other end, whereas the other (R165050) has a 16-pin connector on one end and two 50-pin connectors on the other end. The 16-pin connectors are designed to connect to the inside of an SCXI-114x module and the 50-pin connectors are designed to connect to the rear connectors of one of the following SCXI modules: SCXI-1120, SCXI-1120D, SCXI-1121, and SCXI-1125.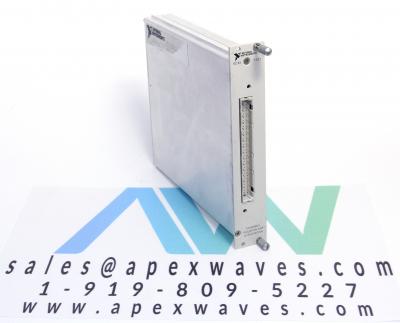 National Instruments SCXI-1349 adapters are used in conjunction with a separate shielded data acquisition cable (SH6868 for E Series devices or SHC68-68-EP for M Series devices and DAQCards) to connect the I/O connector of a DAQ device to an SCXI front-end signal conditioning system. For most applications, where SCXI operates in multiplexed mode, only one NI SCXI-1349 is required to connect a multimodule SCXI system to a single DAQ device. If you are using SCXI modules in parallel (nonmultiplexed) mode, you will need an SCXI-1349 and cable to connect each parallel-mode SCXI module to a DAQ device.
You can use the SCXI-1351 one-slot cable extender to connect the extra 50-pin male breakout connector of an SCXI cable assembly to an SCXI-1181 breadboard module installed in an adjacent slot. The SCXI-1351 includes a second 50-pin male breakout connector to daisy-chain the signals to an additional SCXI-1181 or SCXI-1180 feedthrough panel. An SCXI-1180 feedthrough panel installed in a slot directly adjacent to a module with a connected SCXI cable assembly does not require the SCXI-1351 cable extender. You also use the SCXI-1351 to connect the PSH27-50F-D1 cable from the DAQCard-DIO-24, or the NB5/NB6 or R1005050 cable from a DIO-96, or PXI 6508 board to an SCXI chassis.
There is also the SCXI-1153, which has cable lengths of 10 m maximum and a mounting bracket for a dependable connection to the SCXI chassis. The NI SCXI-1357 has cable lengths of 2 m and has a 4-slot high-voltage analog bus. The SCXI-1358 is similar to the SCXI-1357 with the same maximum cable length but a larger 12-slot high-voltage analog bus instead.
The National Instruments SCXI-1346 is perfect for multichassis systems. This cable assembly routes signals from the digitizer to subsequent SCXI chassis. The NI SCXI-1343 is another option which is a general-purpose SCXI adapter with screw terminals. Finally, there is the SCXI-1355, which is a shielded cable assembly with cable lengths to 10 m.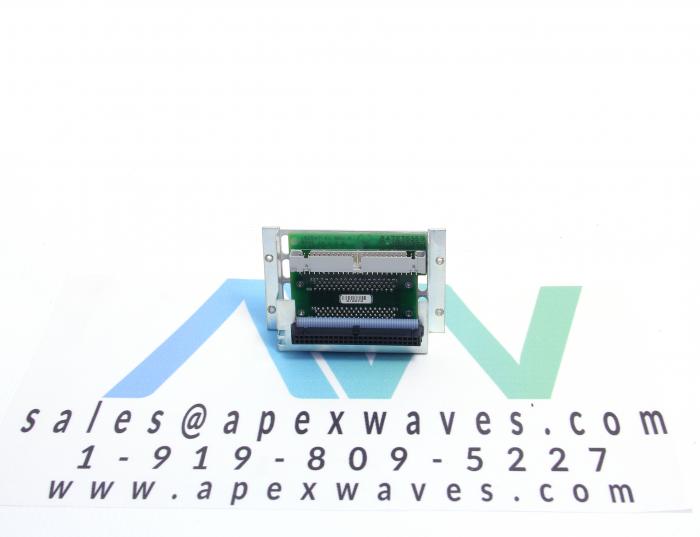 Part 10, the last part in our SCXI blog series, will be on our blog next week, discussing the different types of SCXI accessories available!